Well, if you are shopping for a car, go check it out! It has an unbelievable price on it!

YAY!! I wanted this house so badly, it made me feel like I was going to vomit or explode, thank GOD I didn't do either one. Now I am so excited, I feel like I am going to vomit or explode :)
We put an offer in over a month ago for our dream house, OUR DREAM HOUSE!! Everyone is on the same page. I saw it while I was out garage saling, drove hubby by it, he took the kiddies over, we just couldn't stay away. THEN, we found out that the back door was open, so we walked through (it's vacant, of course). It is everything we want and more! It has the most beautiful landscaping with palm trees and a stunning tropical setting. It has a huge screened in pool, that has a diving board and a deep end (apparently, my teenage son thinks this is the best feature. Our pool now is only 5ft deep in the deep end. It never bothered me, swims the same, but I guess he has a million tricks that are just dying to come out on the diving board), a HUGE kitchen with 2 islands, a seperate formal dining room that hubby can put his billiard table in and it would look fabulous AND 3 bathrooms. We haven't had three bathrooms since we sold our Ivan damaged house 2 years ago. It also has fabulous windows, great insulation and all the other non-interesting things like that a house can have :) I cried when their agent called me. I couldn't believe it. I am so happy. The current owners want to do everything right away. I have been a busy little girl putting stuff in my store. I even put my car in there, so if ANYONE wants to buy a 2005 Expedition Limited, it's listed in www.FabulousFloridaFinds.com. It is a GREAT SUV. The kids are all driving themselves, except for the baby. So I don't need this big of a car now. I want to get a Chrysler Pacifica. It's just a smaller SUV. A little different on the outside, but ROCKS on the inside. I wanted to get the Murano, but I think I like this better.
Current Mood:

Couldn't be happier!


She had a great day. She was so excited. She had made so many new friends and wanted to invite all of them home. They were all her best friends. She loved her teacher, coloring and story time. She couldn't talk fast enough to tell us about her day. She was so excited.


I will never forget today. It was her first day of school all over again. She wore a white skirt with a white,black and pink shirt, pink shoes and wore her hair down. She had to look just right.She was so excited. She couldn't wait to kiss me bye and drive off. She had decorated the car so everyone would know it was her year. She couldn't sleep the night before. She was so excited. I thought about her all day.I wondered how her day was going. Did she make any new friends? Was she nervous in class? Would everyone be happy to see her and who would she sit with at lunch? She has gotten so big. I can't believe she is so much taller than me.

She had a great day. She was so excited. She had made new friends and was just as happy to see the old ones. She was excited about some classes and dreading others. She couldn't talk fast enough to tell me about her day. She was so excited. I still can't believe that she is a Senior, it seems like just yesterday....bouncing pig tails and ruffled socks with a beach towel for naptime.
I remember her first day of Kindergarten like it was yesterday. She was so excited. We had her backpack packed up with crayons and a beach towel for nap time. It was bright pink and purple and almost the same size as her, her backpack. We walked her down the huge hallway to Julie Smith's class. She was so excited. She wore a cute little denim skirt that was off white and had flowers around the top and the matching shirt. She was careful to pick out just the right outfit. She had on her sweet little ruffled socks and a pair of Keds. She had bouncing pig tails that were just perfect. She was so excited. I kissed her goodbye and cried all the way back to the front of the school. We had been taking pictures the whole time. This was the biggest day ever, right? She couldn't sleep the night before. She was so excited. She was a big girl and she was going to the big girl school. I thought about her all day. I worried she was eating lunch alone. I wondered if she had made any new friends or if she was too nervous to talk to anyone. I worried she might get lost in the halls, they were so big and she was so little.
It's been 6 months today. I have had a really hard time today. It's such a sad day for so many people, and I am no exception. Six months ago, I got the phone call around 2am that I better get to you. I did. When everyone said that they couldn't watch, I didn't think about myself. I thought about you. I was hoping you weren't scared. I was hoping that you knew I was there holding your hand. I was hoping you could hear my voice and understand the words I was saying to you. I was hoping you weren't in any pain. But most of all, I was hoping that it was a bad dream and that I would wake up and you would be you all over again. This morning around 2am I woke up to the song "I hope you had the time of your life." I couldn't believe it. Everytime I hear that song I change the station, I have ever since Melissa's death. I could hear it and I was still asleep. I kept thinking that I had to get away from it. I couldn't listen, but I couldn't fully wake up and get away from it. I don't even know why the tv was on that station. God Mom, did you have a good life? Did you do all the things you wanted to? You worked so hard. I know I took advantage of that, I am so sorry. I wish I could have done so much more for you. You deserve so much. Isn't it funny how we always think we don't have time for things until our time runs out? I always thought I didn't have the time to drive "all the way" to your house to visit. Amazingly enough, if I would have known, I would have driven there everyday, several times a day. I took for granted you would always be there, so I never told you all the things that I should have. I should have told you how much I admired you. I didn't agree with a lot of your lifestyle choices but I admire your ability to adjust and make do. You were my hero in so many ways. Thank you for the love and support you showed me through most of my life. I couldn't have had Kristen without your help and support and I appreciate that more than I could ever express to you. She means the world to me.
I have such mixed emotions, Mom. I feel like it was just yesterday that we were argueing about Mardi Gras, or me being ashamed of my raising. It seems like just yesterday that you were holding my hand when I was scared having Laken. It seems like just yesterday that we were sitting, facing each other just talking about life. On the other hand, it feels like it's been forever since I sat down and talked to you. It feels like it's been forever that I felt your hug. It seems like it's been forever since I heard you say my name or call me baby or hug me or, or, or anything! It just seems like it's been forever. I never knew what a staple in my life you were. I always loved you, always. You frustrated me to no end, but I loved you. I can't imagine it being this painful forever, yet, I can't imagine it not. Oh my God,Mom I miss you so much! It hurts so bad. I want to curl up in your lap. I want to see the kids curl up in your lap. I want to smell you. I wished you wore perfume so that I could spray it and have that memory all the time. I want you to fuss at me that I am making things hard on myself because Laken is so spoiled. I want to be able to call you and wish you a happy grandparents day. I want you to wipe away my tears and tell me everythings going to be alright. I need you Mom. I need you. I really need you. This is so painful and sad and hurtful and lonely. Six months. Six months without you. Six months without my Mom. Six months without the grandmother to my children. Six months without my husband's mother-in-law. Six months without one of the best friends I have ever had. Six months without your nurturing. Six months without my Mom. Six months. Six months and a lifetime to go.
I hope you are holding my spot, Mom. I hope you are putting a good word in for me. I hope you know how much I need you. I hope you know how much I miss you. I hope it's as beautiful there as the Book says. I hope you are happy. I hope you watch over us. I hope you know how much you are loved. I hope you keep leaving me pennies. I hope you know how sorry I am for not saving you. I love you,Mom. I love you, I miss you, I love you! Please help me. I need you to help me make the pain ease up. I know it will never stop. I just need it to ease up. Please come see me tonight. It's been six months Mom. Six Hard Months. Hard. I miss you.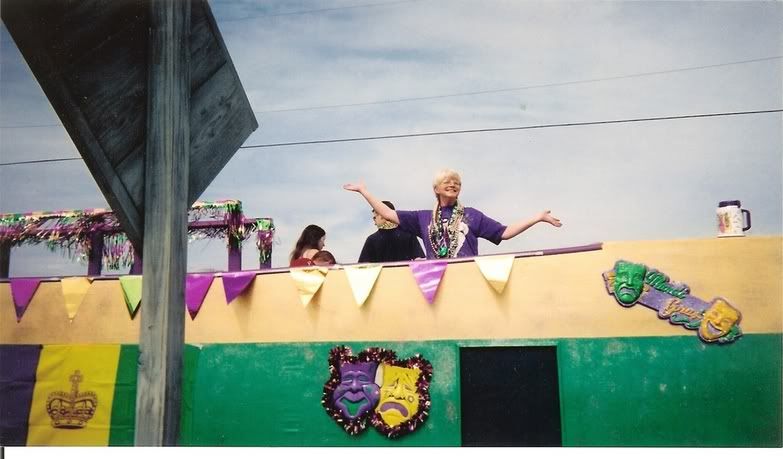 With all the love a daughter has to give,
Kathy Anne
P.S.- Thank you for Eric's wallet. I know it was you :)
My Dearest Mom,
Current Mood:

sad


When I was little I would soak up everything they would tell us in health class and run home to beg my Mom to quit smoking. My Mother passed at 55. She smoked for 45 years. Yes, she was 10 years old. 10 years old. Everytime I would say anything to her, she would ever-so-kindly tell me to mind my own business. I didn't pay for her habit, it didn't effect me and it was not my concern. But, it was. I was the kid that was inside her when she smoked while she was pregnant (one of my BIGGEST pet peeves). I was the same kid that was closed up in the car with her, because she couldn't wait to smoke. I was the kid that grew up in a house with her and she smoked wherever she wanted to. As I had children of my own, I would not take them to her house if she were smoking in there. That was one situation I didn't want to put my children in and I had the final say. The day came when my parents wanted to sell their home and as their Realtor, I got to tell them to repaint everything...baseboards, ceilings, walls, moldings, everything. They had to de-smoke the house. Then I told them they were no longer allowed to smoke in there. Amazingly enough, my parents started having visitors. People could breathe in their house so they would visit. I restricted my children being around second hand smoke while my Mom made fun of me. But I didn't want them to have the respiratory problems that I had growing up. And once again, the day came when my Mom needed help financially. I remembered her comments from my childhood and thought it was the perfect time to talk to her. She heard my words, but she didn't listen.
Let's fast foward. My Mom is laying in a hospital bed. She knows her diagnosis, even though we don't talk about it in front of her. She sees the tears and she knows. She has regret. She has sooo much regret. It was suddenly my business. It was my business to take care of her, to hold her hand, and to get her anything and everything she could ever want in her final weeks, days, hours and minutes. She tried to talk to anyone that came to visit her that smoked. She tried to tell them to stop. The side of the cigarette pack says something to the effect of "might cause lung cancer". My Mother passed from intersticial lung disease. Her lung doctor said it was worse than cancer. I asked him again and again if he was sure that my Mom didn't have lung cancer. Couldn't we give her chemo, something, anything and let me have her a while longer. I haven't shown her the love I need to. I haven't told her how much I appreciate her. I haven't told her...I haven't told her that I was proud of her and that I was proud to be her daughter. His reply was the same, "it's worse than cancer, this will take your Mom's life and it won't be long."
I tried really hard not to be angry. THOSE DAMN CIGARETTES!!! I held my Mother's hand while she cried, she knew. I brushed her hair back from her face and kissed her forehead. Our roles had reversed. The woman that had always taken care of me needed me now. It was only a few days. I held her hand and laid my head on her chest as she took her last breath. It is the hardest thing I have ever done in my life. I think about it everyday. I think about her everyday. I want to talk to her everyday. I want to hug her everyday. And I want her to see her grandbabies everyday. It wasn't my business, that's what she told me. It wasn't my business. I miss my Mom so much. I should have made it my business.
Can you imagine your child having to go through this sort of pain? Most hospitals have a free clinic to help you quit smoking. They had set my Mom up for the program and a support group, she never had a chance to try. Please, think about it. Again, I am not judging. I am overweight. The last thing I want to be is judged. I just needed you to know what might be in your future and the future of your children. She was only 55.
Again, if I offended you, I am truly sorry. That was not my intentions. I was just trying to make it my business.
I feel compelled to write about this. I am not trying to offend anyone. I am not trying to preach. I am not trying to judge. I am not trying to be holier-than-thou. I just know that if I don't get this out I might explode. I am really not trying to offend. If you get offended, please, I am soo sorry. Peter Jennings died on Sunday. He was 67. I am sad that he passed, but happy for his wife and children that they got him til he was 67. He admitted that his illness was caused by smoking. His regret was obvious. I am sorry and my thoughts are with his family. It's a long hard struggle to deal with death and theirs is just beginning.
Current Mood:

gloomy
I was working around the house and I saw her today. I saw her hands, I saw the same wrinkles I have seen since I was a kid. I saw her veins, her fingers, the crinkle in her skin around her knuckles. For a minute it made me smile. It made me feel like she was with me again, we were just having a Sunday afternoon visit. There it was her hand...at the end of my arm. I guess she is always with me. Thank you Mom...I love you!
Current Mood:

indescribable


If you are in the service or someone in your family is in the service...Thank You!! Thanks for defending my freedom and for helping with the freedom of others on our planet. You rock!! God Bless You and GOD BLESS AMERICA!!!!
Happy Fourth of July!! I hope everyone has a wonderful fourth of July and stay safe.
So, I took the kids to the beach for some skimming and surfing. Waves are HUGE!!!! Looks like we can't get away from Arlene. Jim Cantore is at the hubby's place. He said it'll be a hurricane before landfall. Called all over town...no generators ANYWHERE!! Not evacuating yet. We'll see what the day brings. Arlene is so far away and the winds are crazy now. It's hard to stand up at the beach. There are sirens going off, the life guards were yelling at the surfers to get out of the water, it's wild. It hasn't started raining yet. The sky looks so weird. Oh well, guess we'll see whats going on later. Have a good day. Pray for us.
Current Mood:

stressed
If I was buying a new computer and didn't want the "mac daddy" of all computers, just wanted something thatwe could use at home, what should I buy? We need it for the kids to do homework, for LJing and just stuff. I don't want to spend a buttload of money on it, but I do want something that I can update/upgrade so I don't have to buy another one next year. Please help.. I am computer stupid and blonde. Give me specifics!!! Spank Ya!
Current Mood:

ditzy
This is the first Labor Day I haven't worked! I have worked every Labor Day for the last 6 years. You don't get to take Labor Day off when you are a Realtor. Labor Day just means that everyone else just has an extra day off from work to look at property. I really enjoyed having the day off. For eveyone that had to work-Thank you. You deserve an off day.
Current Mood:

giggly

Current Music:

Paradise Hotel ;)